The Law Office of Scott R. Schneider
in:
Learn more on our practice areas page.
Law Offices of Scott R. Schneider
Long Island Bankruptcy Lawyer | Nassau County Bankruptcy Attorney
America's economic landscape has been a roller coaster for the last several years. This volatility has put millions of Americans in dire financial situations. For reasons out of their control, many are in situations asking themselves:
What will happen if I can't make my mortgage payment?
What will happen if I can't make a car payment?
How will I handle these creditors who keep calling?
How will I pay my medical bills?
If you or your family is in a financial situation burdened by debt, it's important to understand that you may have options for reclaiming your financial life. Bankruptcy is a federally guaranteed process that allows individuals to discharge debt, stop creditor harassment, save assets and get a financial "clean slate."
Depending on circumstances, however, filing can be complex, and an experienced lawyer can help you navigate the process ideally to arrive at a best possible outcome in the long run.
File Bankruptcy in Long Island
My name is Scott R. Schneider, and I'm committed to bringing more than two decades of bankruptcy law experience to help you unburden yourself if you are overcome with debt.
I understand that bankruptcy can be an intimidating experience, and many people have reservations. When clients partner with me, I care about their circumstances, so I always strive to understand their situations, dispel any misconceptions and give a comprehensive understanding of how each step will work throughout, from free initial consultation to the end of the court proceedings.
Because I have been in bankruptcy court three to four days a week for the last 20 years, clients quickly realize the deep level of comprehensive competence that I bring to the table. While I primarily focus on Chapter 7 and 13 bankruptcy proceedings, I've also had success with the most complex types of Chapter 11 filings. To arrive at successful outcomes, I combine my bankruptcy knowledge with my personal approach of working directly with clients. This fusion results in clarity in even the most complex bankruptcy proceedings so that you can see the direct road to financial freedom.
To discuss any aspect of Nassau County, New York, bankruptcy with Long Island bankruptcy lawyer Scott R. Schneider, call 516-433-1555 or e-mail him here.
I am a federally designated debt relief agency. I help people file for bankruptcy relief under the Bankruptcy Code.
Bankruptcy Practice Spotlight
If you are facing a possible foreclosure, I can take my two-plus decades of experience to help you save your house.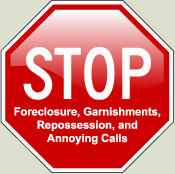 I understand how stressful the prospect of losing a house can be and am committed to working one-on- one with you to understand all details involved in your financial situation.