Many people have ideas about bankruptcy. Unfortunately, too many of them are wrong.
These myths often present a world after bankruptcy with no house, no car, a scorched credit score, and maybe even no income. It can't be overstressed how false these ideas and the connotations that accompany them are.
If a bankruptcy is ideally pursued, you can keep all of these things, and have a great credit score in less than two years. In actuality, some creditors send credit offers immediately in the wake of bankruptcy filing. You may even qualify for prime rate mortgages if you approach credit properly and show enough of an income stream.
If you are considering bankruptcy, it's critical to understand how the proceeding will actually affect your personal situation. It's this powerful knowledge that will allow you to take the road to stable financial freedom.
Nassau and Suffolk County Bankruptcy Court and Life After Bankruptcy
It's my goal to help you understand how bankruptcy can and will affect your financial future should you choose to pursue it. For more than 20 years, I've helped educate hundreds of clients about the benefits of bankruptcy and how it can and does affect financial futures.
Because I studied accounting, economics and finance in college, I'm able to provide a level of comprehensive financial knowledge that other lawyers simply don't have. As such, I can advise you on how to build your credit score, manage finances and use credit in the future so you can work toward establishing a solid financial future.
To discuss any aspect of New York bankruptcy in a free initial consultation with attorney Scott R. Schneider, call 516-433-1555 or e-mail him here.
I am a federally designated debt relief agency. I help people file for bankruptcy relief under the Bankruptcy Code.


Bankruptcy Practice Spotlight
If you are facing a possible foreclosure, I can take my two-plus decades of experience to help you save your house.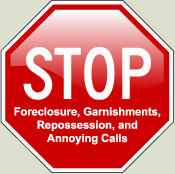 I understand how stressful the prospect of losing a house can be and am committed to working one-on- one with you to understand all details involved in your financial situation.